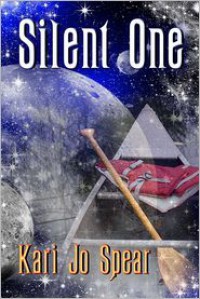 This review can be found at
The Armchair Reader
.
4.5 stars
The blurb does a pretty good job of explaining what will happen within the book without going into exact details of how it will happen. When I read the blurb, I immediately knew it would be something I'd like because not only is it scifi, it's a young adult story dealing with a somewhat broken kid who finally finds out who he is.
From the start, I was drawn into it. Almost immediately, we are plunged into a world that's face-paced and suspenseful where Gareth is running for his life, learning new things about himself and understanding his true nature and future while getting a quick lesson in who he can trust and who he can't. We experience what Gareth experiences in exactly the same way and time Gareth does. I was hanging on the edge of my seat for almost the whole story wondering what was going to happen next, how Gareth and Aranth, his mysterious savior, were going to handle it then gasping in shock in the way it was delivered and to realize what I knew wasn't exactly what was true.
One of the things I loved about this book was how suspenseful it was. I was surprised by how the author was able to so clearly write one thing after another that caused my heart to beat faster whether it was being deceived by someone, running for Gareth's life or even almost dying more than once. I was thoroughly pleased with that because I wasn't expecting it in a young adult story. Another thing I liked about the book was how seamlessly all the elements within the story were combined from it being contemporary to adding in scifi, time traveling, otherworlds, a new society and royalty while adding hints of young love. I was very impressed and fascinated especially with the details we learn about the new society.
I was so caught up in the story, I had no sense of time. I'd read stretches of the story and not even realize how much I actually read. The way Gareth is told, his personality and the details of the story in general were extremely captivating to me. Gareth might have had a rough life but he's not exactly bitter, he's resigned but he's strong and optimistic his life will change soon. And change it does when he finally really meets Aranth, his mysterious friend. Aranth is someone that will constantly surprise you. You think you understand him then something happens to disrupt that understanding. He's sporadic and shocking but very determined in his goals. Both these characters were lovable and interesting and the love they have and develop is slow and nice because they lay everything out there for each other but still accept who the other is.
Overall, this was an amazing tale. A story I was able to lose myself in and forget the world around me. I know I fell in love with Gareth and Aranth (and their dog, Hope!) but also with the world. My only drawback with the story was how it ended almost abruptly. I would have liked to see how Gareth takes his new role and the way he handles it. I'm hoping for a sequel but I'm more than satisfied with the way this story turned out. I'll definitely be looking forward to more stories by Ms. Spear.